success is in nature
Golden Boy Foods, a company of 8th Avenue Food & Provisions, is a leading manufacturer, marketer and distributor of private brand and branded food products. Founded in 1979, we supply organic and conventional peanut and other nut butters, baking nuts, raisins, other dried fruit and trail mixes to leading grocery retailers, top food service distributors and industrial bakeries across North America.
We're focused on making excellent, healthy food products for our growing base of clients. Our employees benefit from collaborative work where their skills and their voices are valued. Ready to make the jump? If you're a dedicated worker with a passion for customer satisfaction, come see how Golden Boy can be the natural boost your career needs.
Naturally better for your business.
Career areas
There are opportunities to make an impact in every area of our business. Opportunities include working in: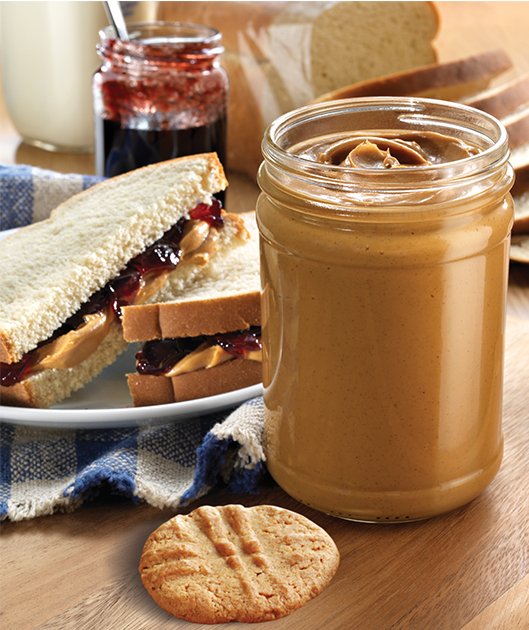 About
Since 1979, we've worked to serve our private brand clients with high-quality products, fair prices and excellent support. Whether it's a national food service distributor or the grocery store around the corner, they're counting on us to help grow their business. We offer a wide variety that includes organic and conventional peanut and other nut butters, baking nuts, trail mixes, raisins and other dried fruits. Learn how we're striving to move our business forward every single day.
Locations by Region
Golden Boy has a variety of locations. See which one might just be right for you.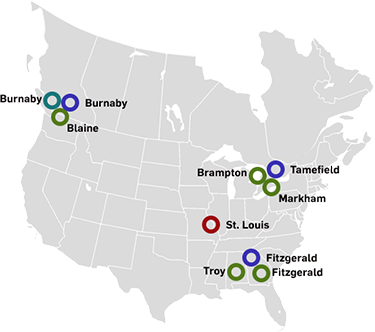 Nut Butter (5 facilities)

Distribution Center

Fruit & Nut (1 facility)

Divisional Office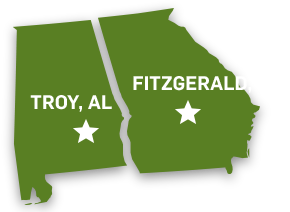 Why people love the Southeast:
Southern Hospitality

Hot Summers, Short Winters

Numerous Industries
Fitzgerald
Enjoy small town life in Fitzgerald, with a charming array of local restaurants, shops, an historic movie theater and museums. Georgia's mild climate means you have more time to enjoy the outdoors and many of Fitzgerald' s annual community events.
Troy
Troy is one of the fastest growing cities in Alabama according to the U.S. Census Bureau. Nestled just south of Montgomery and just north of Dothan, Troy offers visitors the charm of a small city along with a stimulating urban environment. Troy is home to Troy University, and a beautiful and vibrant downtown square filled with restaurants, antique shops and museums.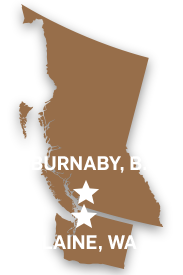 It's great here because:
Local Festivals

Quality Education

Nature is Everywhere
Blaine
Blaine's northern boundary is the Canada-United States border. The coastal climate of the area provides beauty and fairly milder weather from the rest of the Pacific Northwest. With the tagline, "Where America Begins!" this small community enjoys sweeping bayside views.
Burnaby
Near Vancouver, Burnaby is the third largest city in British Columbia. A great place to live, work and play, Burnaby offers a wide variety of outdoor activities, festivals and events. The city is focused on sustainability and respect for the natural environment.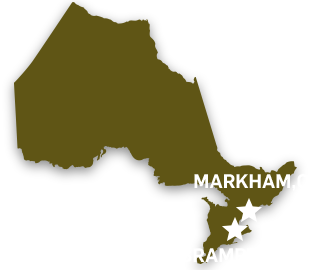 Points of pride:
Urban Yet Suburban

Year-Round Activities

Unique Cultural Attractions
Brampton
Brampton is one of Canada's largest and fastest growing cities. Brampton's young and diverse multicultural mosaic represents over 200 distinct ethnic backgrounds, which are mirrored in an eclectic mix of restaurants, boutiques, festivals, recreational and sport opportunities.
Markham
Markham is an award-winning municipality and home to over 400 corporate headquarters. The city is a diverse melting pot of backgrounds and promotes the idea of Markham being a place for everyone.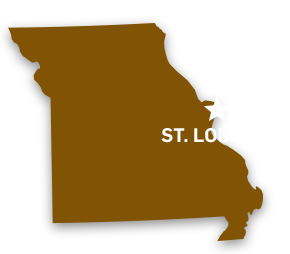 Our divisional offices are in Brentwood, Missouri, a St. Louis suburb. Our casual but professional atmosphere allows team members to collaborate, innovate and support all Golden Boy locations. Ranked in the Top 100 Places to Live by U.S. News, St. Louis is known for a low cost of living and wide range of attractions and activities, such as the award-winning St. Louis Zoo and Forest Park.
Reasons to relish St. Louis:
Interesting Museums

Forest Park

Two Downtowns
Quality Systems & Certifications
All of our plants are certified under the food safety and quality standards adopted by Global Food Safety Initiative (GFSI).
Our Burnaby BC Canada plant is British Retail Consortium (BRC) certified Grade A
Our Brampton ON, Markham ON, Canada, Blaine WA, Troy AL, Fitzgerald GA, USA plants are Safe Quality Food (SQF) level 3 certified
All of our plants have active kosher certifications
Organic certifications are in place in Burnaby BC, Brampton ON, Markham ON, Canada and Blaine WA, Troy AL USA
Our Fitzgerald and Troy location are IFS certified
All our plants are non-GMO verified plants
All our peanut butter plants are RSPO certified
Product safety and quality assurance programs
Extensive environmental monitoring in each plant
5 log kill process for roasters
Strict positive release program
Commercial blanching benefits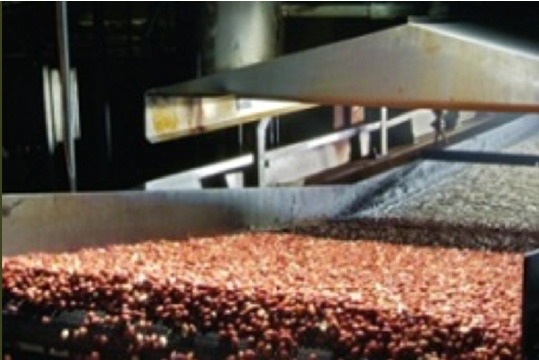 Food safety and security are our top priorities in all our facilities. Dried Fruit & Nuts
Our Fruit & Nut facilities follow a strict positive release and supplier approval program to ensure food safety and quality. We roast and flavor our ingredients in-house to provide a variety of interesting and delectable mixes for retail and food service.
Nut Butters
All our Nut Butter facilities follow a strict positive release program, with testing and release in accordance with the FDA BM method. We source material globally from approved suppliers and have a multi-plant footprint to ensure continuity of supply. Most are available in Organic or Non-GMO verified.