ABOUT BOB EVANS FARMS
Our founder, Bob Evans, often said, "Everybody is somebody at Bob Evans." Our team could not have learned from a better farmer, neighbor, or visionary. When you join the Bob Evans Farms family, you're joining employees who embody the values of hard work, honesty, and teamwork.Our founder, Bob Evans, often said, "Everybody is somebody at Bob Evans." Our team could not have learned from a better farmer, neighbor, or visionary. When you join the Bob Evans Farms family, you're joining employees who embody the values of hard work, honesty, and teamwork.
There's a re-awakening that's talking place at Bob Evans Farms, and we know that people make it all happen. Be it at our corporate headquarters, in a production plant, or in our Transportation division, you'll have opportunity to grow with the BEST. Join us as we revolutionize what should be the happiest time of the day - mealtime!
Planner Technician II
Operations
POSITION: Plant Maintenance Technical Planner & Scheduler
DEPARTMENT: Plant Maintenance Department
LOCATION:Lima OH
REPORTS TO: Plant Maintenance Manager
POSITION SUMMARY:
This position reports to the Maintenance Manager and requires a high level of mechanical knowledge, including but not limited to the responsibilities listed below. This position will be responsible for all maintenance planning and scheduling activities at the plant. Candidates must be a self-starter willing to accept maintenance process responsibility and KPI results. This Position may require work various shifts throughout the year including weekends and holidays.
DUTIES AND RESPONSIBILITIES:
Promote, and foster Bob Evans Foods culture, values and principles
Participate in company functions.
Must observe and practice all Department/Plant Procedures including wearing required PPE
Adherence to plant safety, food Safety, sanitation standards, and following all GMP guidelines.
To improve the safety, reliability, and efficiency of assets through the planning and scheduling process and MRO process application.
Utilize CMMS to support the maintenance function, including review and prioritization of work requests, and conversion of work requests into planned work orders
Reviews and screens each work order to see that is has been properly filled out:

Work scope clearly described
Check if the priority and requested completion date are realistic and provide practical lead time
Check numbers and other coding are complete and accurate
Authorization is proper
Discusses the details with the originating department as appropriate

Work with storeroom to Kit and stage materials and special tools, reserve the stock materials required for work order completion. Identify and order any non-stock materials required for pre-planned work.
Develop work plans with cost and time estimates, Specification, drawings, schematics, tools, materials, parts, craft skills required so the scope of work can be accomplished.
Work directly with Maintenance and Production Supervisors to schedule the maintenance repairs with minimal impact to production (i.e. scheduled downtime, during changeovers).
Review completed work to identify best practices, continuous improvement opportunities, and ensure work has been completed properly with the tracking of maintenance repair costs (time, materials, manpower used)
Promotes and incorporates current safety rules and regulations into the planning process
Examines jobs to be done and determines best way to accomplish the work. Consults with requester or maintenance supervisor when necessary.
Planner should have complete knowledge of each department's Preventative , Predictive/Condition Monitoring work load, Priority Standards, Asset Criticality, Part Criticality in order to better schedule work orders in that area.
Maintains close contact with the other planners to ensure coordination of complex multi-skillfield and shop jobs.
Maintains an open package of schedulable work orders which require equipment to be shut down so that some or all of them can be performed in the event of an unscheduled shutdown of that equipment. These unscheduled shutdown lists are prepared, reviewed and updated weekly.
Develops a file of standard work orders (plans) for regularly recurring repair jobs, based on historical experience, to simplify the planning process.
Assists maintenance and production management in periodically analyzing costs and, where necessary, recommends corrective action needed to reduce maintenance costs
EDUCATION, SKILLS AND ABILITIES:
Required:
AA in Engineering, Operations, or Business Management, or applicable technical knowledge or Trade School required.
Minimum of 4-6 years' experience in industrial operations, plant operations, maintenance, utilities and/or related field.
Competent in using Microsoft Office & CMMS System (Preferably SAP)
Experience in the installation and repair of mechanical equipment required. Diagnose and repair of all machinery and process malfunctions, must be fluent in mechanical troubleshooting, electrical troubleshooting a plus.
Diagnose and repair of all mechanical power transmission equipment. Knowledge of Gear boxes, mechanical drives, variable speed applications, and Servo motors.
Diagnose and repair hydraulic and pneumatic systems. Knowledge of Cylinders, valves, manifolds, vacuum systems, air filtration and lubrication devices.
Diagnose, repair and overhaul process pumps, automatic control valves, sensors, positioners, actuators, basic electrical AC/DC troubleshooting, and related systems.
Skilled in welding, sanitary welding, pipe fitting, soldering, rigging application and use of mechanical tools, hand tools, and power tools.
Skilled in machine shop to machine within specific tolerance using various measuring equipment. Vernier, calipers, and depth gauges etc.
Read and decipher mechanical drawings, schematics, and piping diagrams.
Proficient in knowledge of bearings, pulleys, chain drives, belt drives, and lubricants standards and applications.
480v 3 phase knowledge required. Knowledge and practice of NFPA 70E preferred.
Experience and knowledge of personal/process control computers, programmable logic controllers (PLC), and Networking devices a plus. Allen Bradley experiences a plus.
Good math, oral/written communication and interpersonal skills
Proven analytical, planning, problem-solving, and project management skills.
Ability to be flexible and shift priorities in a constantly changing, fast-paced work environment.
Highly effective multi-tasker; resourceful with a "get-it-done, can-do" attitude self-starter.
Skilled in developing troubleshooting programs and job aids.
Ability to build and maintain positive working relationships with all team peers and customers.
Maintain accurate records and data.
Ability to travel for training and continuous improvement activities
Ability to endure on a daily basis, excessive walking, standing, crouching, lifting (excess of 60lbs), twisting, climbing, reaching.
The above statements are intended to describe the general nature of the work and may not include all of the responsibilities or duties required
EEO/AAP/Vets/Disabilities
Recently Viewed Jobs
No viewed jobs at this time
Saved Jobs
No saved jobs at this time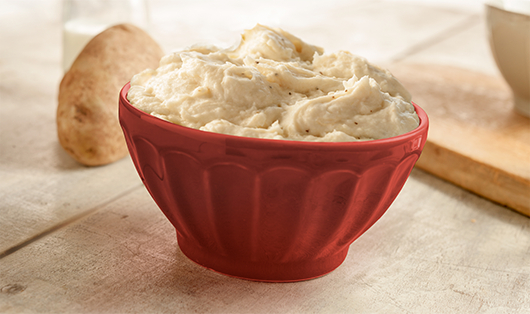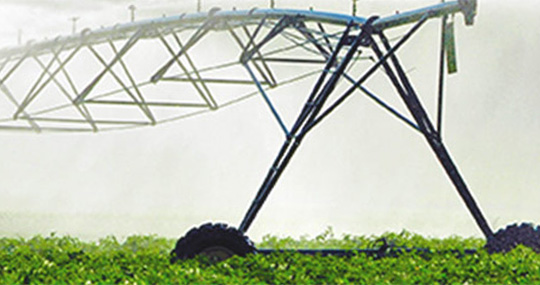 Environmental Sustainability
Bob Evans Farms is constantly improving our sustainability and reducing our environmental impact at our manufacturing facilities, transportation center, and corporate campus. We partner with our suppliers to purchase products that are energy efficient, sustainably manufactured, and environmentally safe.
LEARN MORE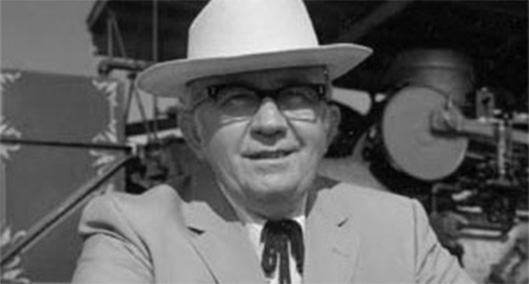 History and Legacy
For more than 60 years, Bob Evans Farms has been delivering farm-fresh goodness — delicious, quick-to-table farm-fresh foods that are sold in grocery stores all over the country.
LEARN MORE