ABOUT DAKOTA GROWERS
Our heritage stems back to the early 1990s when over 1,100 entrepreneurial farm families built our state-of-the-art durum mill and pasta manufacturing plant. We quickly grew to become the third largest pasta manufacturer in North America. Today, we are proud to be an 8th Avenue Food & Provisions company. We make over 150 pasta shapes from Acini de Pepe to Ziti Rigati in traditional, whole wheat, organic recipes and more! People across America and beyond enjoy our pasta daily in restaurants, at home and through convenience prepared meals.
We have manufacturing in Carrington, ND and New Hope, MN, offering rural and metropolitan lifestyles. Both locations offer a wide range of employment in engineering, business, food manufacturing and so much more.
MRO/Buyer-MN
Operations
Job Details
Description
Our MRO Buyer purchases all materials and services and performs the necessary day-to-day purchasing activities required to support manufacturing and maintenance operations at DGPC, MN Division.
Duties and Responsibilities:
• Assist Manufacturing and Engineering departments in the procurement of quotes for materials and services.
• Works with vendors to assure an uninterrupted source of parts to support the production and equipment needs of operations.
• Proactively seeks out new vendors who can offer services and parts at cost effective prices.
• Responsible for organizing and maintaining the MRO Parts Room and MRO Item Master.
• Maintains stockroom organization and inventories and performs cycle counts to verify inventory integrity.
• Maintains purchasing files including purchase orders, requisitions, receiving documents and technical data.
• Is knowledgeable of all purchasing functional requirements and backs up the other MRO Buyer when he is unavailable.
• Receives parts and sees that they are properly counted and stored in the Parts Room and/or receiving cage.
• Assures that incorrect parts, used core parts, etc. are returned for credit in a timely manner.
• Works with vendors to assure that shipping costs are minimized through proper planning and vendor inventory of parts.
• Schedule daily vendor pickups and deliveries.
• Generate Purchase Orders as required from approved requisitions (QAD 5.7).
• Maintain Purchase Requisition history (Excel files).
• Print hard copy of Purchase Orders (QAD 5.10). Match printed Purchase Order with approved Requisition and file with active Purchase Orders.
• Process Purchase Order receipts from packing lists (QAD 5.13.1). Attach packing list to Purchase Order. When complete, file with closed Purchase Orders.
• Review invoices against Purchase Order lines for correctness and process for accounting payment (QAD 5.7, 5.13.1, 5.13.7).
• Process Purchase Order returns upon receipt of RGA (Return Goods Authorization) from the vendor (QAD 5.13.7).
• Review the daily sign-out sheet from stock. Adjust inventory levels and reorder materials as required (QAD 3.7, 3.9, 5.7).
• Put away incoming replacement parts in the stockroom.
• Enter new inventory items into the master file (QAD 1.4.1, 1.1.18).
• Make the necessary entries, on a timely basis, to keep current the status of those work orders that are assigned to the Purchasing Department in the "Delegator" work order system.
• Other duties as assigned.

Education and Experience Required:
• HS Diploma or GED Equivalent from an accredited institution
• Previous experience with Microsoft Office (Word, Excel, PowerPoint)
• Must be able to work weekends, holidays, and overtime, as needed
Education, Experience and Skills Preferred:
• 2+ years manufacturing and/or purchasing experience
• Works well with a team and independently
• Manages time efficiently
• Demonstrates strong organizational skills and pays close attention to detail
• Can employ basic math skills
• Effective verbal, written and interpersonal skills
• Demonstrates professional and polite demeanor with customers
Physical Requirements: Qualified candidates must be able to perform the following physical job requirements, with or without reasonable accommodation:
• Must be able to lift up-to 50 pounds and anything over will require team assistance or mechanical lifting devices
• Must be able to lift up-to 34 pounds for 6+ hours per shift
• Must be able to lift 35-50 pounds for 3+ hours per shift
• Must be able to work in hot, humid, dusty and cold manufacturing environment for 3+ hours per shift
• Must be able to work in confined spaces for 4+ hours per shift
• Must be able to bend, crouch, kneel, balance and stoop for 3+ hours per shift
• Must be able to climb and work off ladders for 3+ hours per shift
• Must be able to reach above shoulders for 3+ hours per shift
• Must be able to stand, sit and walk for 6+ hours per shift
• Must be able to reach, feel and grasp up to 6+ hours per shift
• Must be able to push/pull for 3+ hours per shift
• Must be able to operate foot pedals for 3+ hours per shift
• Must be able to make fine distinctions in sound and distinguish object or equipment visually
• Must be able to express or exchange ideas by means of spoken and written word
---
Equal Opportunity Employer/Protected Veterans/Individuals with Disabilities
The contractor will not discharge or in any other manner discriminate against employees or applicants because they have inquired about, discussed, or disclosed their own pay or the pay of another employee or applicant. However, employees who have access to the compensation information of other employees or applicants as a part of their essential job functions cannot disclose the pay of other employees or applicants to individuals who do not otherwise have access to compensation information, unless the disclosure is (a) in response to a formal complaint or charge, (b) in furtherance of an investigation, proceeding, hearing, or action, including an investigation conducted by the employer, or (c) consistent with the contractor's legal duty to furnish information.
Recently Viewed Jobs
No viewed jobs at this time
Saved Jobs
No saved jobs at this time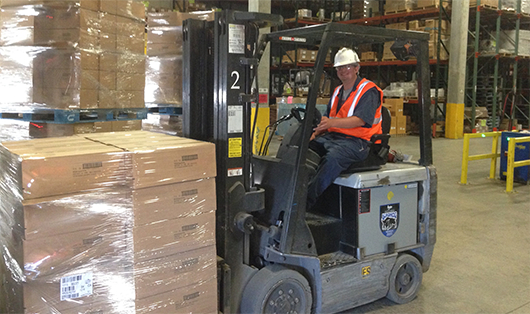 Consider Carrington
Visit the Consider Carrington Facebook page to learn about the more than 2,000 friendly faces that call Carrington home.
LEARN MORE

Dreamfields Pasta
See how durum wheat grown in North Dakota is made into Dreamfields Pasta.
LEARN MORE