ABOUT DAKOTA GROWERS
Our heritage stems back to the early 1990s when over 1,100 entrepreneurial farm families built our state-of-the-art durum mill and pasta manufacturing plant. We quickly grew to become the third largest pasta manufacturer in North America. Today, we are proud to be an 8th Avenue Food & Provisions company. We make over 150 pasta shapes from Acini de Pepe to Ziti Rigati in traditional, whole wheat, organic recipes and more! People across America and beyond enjoy our pasta daily in restaurants, at home and through convenience prepared meals.
We have manufacturing in Carrington, ND and New Hope, MN, offering rural and metropolitan lifestyles. Both locations offer a wide range of employment in engineering, business, food manufacturing and so much more.
Extruder Operator
Operations Administrative
Job Details
Description
Position Summary:
At Dakota Growers Pasta Co., our Press/Extruder Operators are the folks that make pasta-making happen. As a Press/Extruder Operator, you will manage the extruder processes, perform necessary quality checks, diagnose problems and machine adjustments, and perform key sanitation activities to ensure quality product is produced in a safe and efficient manner.
Duties and Responsibilities:
Manage all steps in the extrusion/press operation process, including: checking run schedules for assigned lines, maintaining mixers at correct levels to ensure efficient feed into extrusion augers, ensure appropriate flour/water ratio per recipe settings, monitoring spreader, diffuser, blowers and stick heaters, observe dividers on long goods lines to prevent backups, monitoring and managing the stick magazine process, and managing flour silos, and conveying pressures
Perform necessary quality checks of product at all stages of drying in accordance with standard operating procedures, best practices, and regulations. Monitor for length, color, lumps, splits, checking. Take appropriate corrective measures to reduce and eliminate quality issues in a timely fashion
Own processes associated with egg product hoppers; ensure machine is assembled properly according to procedures and product is loaded into the hoppers in a timely manner
Use computers and tools to take appropriate and regular machine readings; record data on press control forms and report abnormal machine readings to supervisor immediately to prevent product waste and loss
Proactively keep machine areas, floors, and bins clean, wiped down, and free of hazards throughout shift, in accordance with standards, procedures, and expectations. Scrape, wash, and clean mixers, and assist other press/extruder operators with cleaning of machinery
Carry out die changes as assigned for the shift and assist on other lines with die changes. Ensure correct die plates and screens are used when changing dies
Report machine problems to the shift supervisor and ensure machine logs are accurately filled out, detailing mechanical and non-mechanical downtime. Fill out work order requests as needed to ensure appropriate machine uptime
Other duties, as assigned
Education and Experience Required:
Must be able to work weekends, holidays, and overtime
Preferred Education, Experience, and Skills:
High school diploma or GED equivalent from an accredited institution
Previous manufacturing experience
Previous experience in a food manufacturing environment strongly preferred
Physical Requirements: Qualified candidates must be able to perform the following physical job requirements, with or without reasonable accommodation:
Must be able to bend, crouch, stoop, sit, and kneel for 4+ hours per shift
Must be able to balance for 8+ hours per shift
Must be able to stand or walk for up to 12 hours per shift
Must be able to climb/work off ladder, and reach above shoulders for 4+ hours per shift
Must be able to work in a dusty environment, high heat, or humidity for 8+ hours per shift
Must be able to perform simple grasping, push, pull, and feel for 4+ hours per shift
Must be able to lift up-to 50 pounds for 4+ hours per shift
Must be able to team or lift assistance to lift greater than 50 pounds for up to 4 hours per shift
Must be able to express or exchange ideas by means of spoken or written word
Must be able to make fine distinctions by sound
Must be able to distinguish object or equipment visually
---
Equal Opportunity Employer/Protected Veterans/Individuals with Disabilities
The contractor will not discharge or in any other manner discriminate against employees or applicants because they have inquired about, discussed, or disclosed their own pay or the pay of another employee or applicant. However, employees who have access to the compensation information of other employees or applicants as a part of their essential job functions cannot disclose the pay of other employees or applicants to individuals who do not otherwise have access to compensation information, unless the disclosure is (a) in response to a formal complaint or charge, (b) in furtherance of an investigation, proceeding, hearing, or action, including an investigation conducted by the employer, or (c) consistent with the contractor's legal duty to furnish information. 41 CFR 60-1.35(c)
Recently Viewed Jobs
No viewed jobs at this time
Saved Jobs
No saved jobs at this time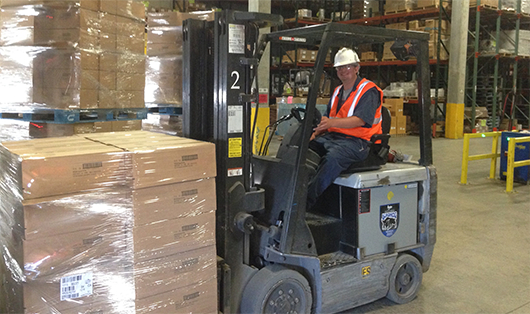 Consider Carrington
Visit the Consider Carrington Facebook page to learn about the more than 2,000 friendly faces that call Carrington home.
LEARN MORE

Dreamfields Pasta
See how durum wheat grown in North Dakota is made into Dreamfields Pasta.
LEARN MORE