ABOUT BOB EVANS FARMS
Our founder, Bob Evans, often said, "Everybody is somebody at Bob Evans." Our team could not have learned from a better farmer, neighbor, or visionary. When you join the Bob Evans Farms family, you're joining employees who embody the values of hard work, honesty, and teamwork.Our founder, Bob Evans, often said, "Everybody is somebody at Bob Evans." Our team could not have learned from a better farmer, neighbor, or visionary. When you join the Bob Evans Farms family, you're joining employees who embody the values of hard work, honesty, and teamwork.
There's a re-awakening that's talking place at Bob Evans Farms, and we know that people make it all happen. Be it at our corporate headquarters, in a production plant, or in our Transportation division, you'll have opportunity to grow with the BEST. Join us as we revolutionize what should be the happiest time of the day - mealtime!
Asset Reliability Manager
Engineering
Job Details
Description
The Asset Reliability Manager is accountable for championing Reliable Manufacturing Program, Business Sponsorship Program, Maintenance Skills Program, Apprentice Program and assists in their development at the Plant level. This role is responsible for partnering with plants to establish a continuous improvement culture in maintenance. The position provides support, coaching, training and development within the Plants on asset care with the end goal of a sustained proactive planned maintenance that enables positive results in availability, performance, cost and utilization.
Accountabilities:____________________________________________________
Promote company culture, values and principles as well as participate in company functions.
Must observe and practice all Department/Plant Procedures including wearing proper PPE, adherence to all safety, Food Safety and sanitation standard as well as follow all GMP guidelines.
To improve the safety, reliability, and efficiency of assets through the application of engineering expertise in providing effective solutions to reliability and maintenance issues.
Develop effective utilization of conditional monitoring and/or predictive and other non-destructive testing methodologies (vibration, thermal imaging, oil analysis, ultrasound, etc.) designed to identify and isolate inherent reliability problems.
Develop Predictive Maintenance Technicians within the Organizations that have certifications on various technology
Perform and Lead Root Cause Failure Analysis (RCFA), RCM2 analysis for critical equipment and/or FMECA (FailureModes and Effects Criticality Analysis) for unreliable assets based on economic evaluation.
Responsible for Business Sponsorship Program, Maintenance Skills Program and Apprentice Program to produce result in building talent pipeline and retention
Develop and Deploy precision maintenance training including but limited to development of training curriculum, training materials, and formal training for mechanics and operators.
Deliver technical support to the Engineering Department on the selection of mechanical equipment based on reliability improvements, industry codes, standards and best practices
Provide specifications and recommend design modifications for equipment such as compressor, turbines, pumps, blowers and packaging equipment.
Provide technical expertise and mentoring to plant site technical personnel as required i.e. materials selection on an as needed basis
From time to time supervise contractor engineering professionals that may be assigned to support different reliability programs
Work with the maintenance team to review/update existing procedures/technical guidelines and establish new guidelines and standards.
Propose and monitor key performance indicators in accordance with the Best Maintenance Practices and encourage close team work between all functions (Engineering, Production, Quality Management, etc.) to close gaps
Insure the implementation of all repairs/modifications resulting from gap assessments, plant audits, notifications and loss improvement activities of existing equipment
Drive Conformance to Reliable Manufacturing Standards and Maintenance processes with Plant Personal through partnership and education
Utilize Critical thinking:use of logic, reasoning, and calculations to identify alternative solutions, conclusions, and approaches to solve equipment problems
Perform audits and inspections at contractor's shops to ensure quality of new and repaired rotating equipment.
Applies value analysis to repair, replace, redesign, and make purchasing decisions.
Provide input to the CAPEX plan
Knowledge:_________________________________________________________
Strong knowledge of API, ASME, and ANSI specs/standards, specifically API 610/682/686 (Certifications is an added advantage)
Must have Continuous Improvement Knowledge (5S, Kaizen, Standard Work, TPM, RCA)
Demonstrated use of SAP, Oracle or other CMMS as an effective maintenance management tool for pulling equipment information and history
Working knowledge of pumps, blowers, compressors and packaging equipment design, fabrication, operation, repair, failure analysis and reliability improvement
Applied knowledge of RCM2 (Reliability Centered Maintenance) practices
Knowledge and understanding of predictive technologies for rotating equipment evaluations
Education/Experience:________________________________________________
Required:
Bachelor's degree in Mechanical Engineering or Electrical Engineering from an accredited University or equivalent technical experience
CMRP (Certified Maintenance and Reliability Professional) or member of SMRP (Society of Maintenance and Reliability Professionals)
RCM Practitioner and RCFA Methodologyto identify the casual factors for component, equipment or system failures
Minimum of 5 years' experience as a Rotating Equipment, Reliability, Maintenance or Engineering roles
Ability to travel up to 50% to other sites and drive solutions to complex technical issues.
Computer Systems:Microsoft Suite (Outlook, Excel, Word, PowerPoint, SharePoint, Visio); Reliability Software (Wiebul Analysis, RCM, Mechanical Integrity Software)
Desired:
Corrosion Protectionto control the corrosion of metal surfaces through materials selection and Cathodic Protection
Recently Viewed Jobs
No viewed jobs at this time
Saved Jobs
No saved jobs at this time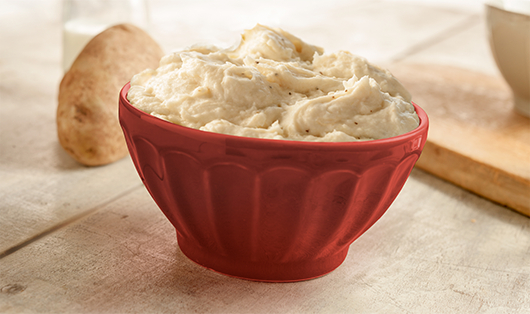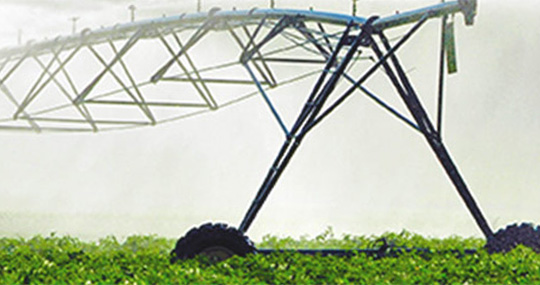 Environmental Sustainability
Bob Evans Farms is constantly improving our sustainability and reducing our environmental impact at our manufacturing facilities, transportation center, and corporate campus. We partner with our suppliers to purchase products that are energy efficient, sustainably manufactured, and environmentally safe.
LEARN MORE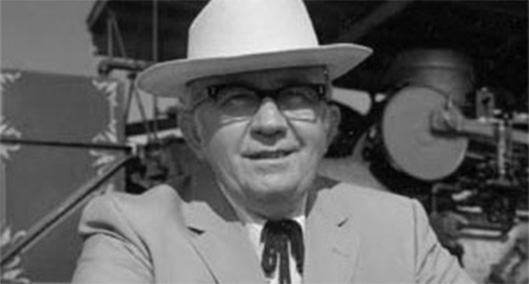 History and Legacy
For more than 60 years, Bob Evans Farms has been delivering farm-fresh goodness — delicious, quick-to-table farm-fresh foods that are sold in grocery stores all over the country.
LEARN MORE