ABOUT BOB EVANS FARMS
Our founder, Bob Evans, often said, "Everybody is somebody at Bob Evans." Our team could not have learned from a better farmer, neighbor, or visionary. When you join the Bob Evans Farms family, you're joining employees who embody the values of hard work, honesty, and teamwork.Our founder, Bob Evans, often said, "Everybody is somebody at Bob Evans." Our team could not have learned from a better farmer, neighbor, or visionary. When you join the Bob Evans Farms family, you're joining employees who embody the values of hard work, honesty, and teamwork.
There's a re-awakening that's talking place at Bob Evans Farms, and we know that people make it all happen. Be it at our corporate headquarters, in a production plant, or in our Transportation division, you'll have opportunity to grow with the BEST. Join us as we revolutionize what should be the happiest time of the day - mealtime!
Supervisor - Maintenance - Overnights
Operations
Job Details
Description
POSITION: Plant Maintenance Supervisor
DEPARTMENT: Plant Maintenance Department
LOCATION: Lima, OH
REPORTS TO: Plant Maintenance Manager
POSITION SUMMARY:
The Maintenance Supervisor is accountable for leading and directing all maintenance work on shift through Maintenance Lead and shift maintenance crew including emergency repair, reactive maintenance and proactive maintenance activities. The position will ensure successful completion of daily maintenance work as scheduled by planning team by partnering with operational, support team members. The position will be accountable for completing root cause analysis on shift to move the organization from reactive to proactive organization. The role is accountable for adherence to standard work, and KPI results. This position will be responsible for skills development plan for their maintenance crew. This role must be available to work scheduled work times, weekends and holidays as needed.
DUTIES AND RESPONSIBILITIES:
Promote, and foster Michael Foods culture, values and principles
Participate in company functions.
Must observe and practice all Department/Plant Procedures including wearing required PPE
Adherence to plant safety, food Safety, sanitation standards, and follow all GMP guidelines.
Reporting, investigation and accurately communications of all incidents and work related injuries
Improve the safety, reliability, and efficiency of equipment through adherence to planning and scheduling process, MRO process application and through maintenance work execution.
Motivate team members through energetic and positive engagement and Inspire team members by providing team members with tools, training, process and freedom to execute. Ensure floor presence is maintained in assigned work area
Utilize CMMS for maintenance functions which include review and prioritization of work requests, work orders written by technicians and any work order results from completed or carry-over work on a daily basis for quality and quantity. Ensure accuracy and timely reporting of hour worked for payroll purposes.
Participate in daily shift meetings as required and provide consistent communications (through self or others) and maintains a floor presence in assigned work area.
Builds the capability of maintenance technicians through MFI Maintenance skills development program by partnering with Technical SME and complete annually gap analysis for their shift.
Conduct timely and thorough Performance Management evaluations within the spirit of the Performance Management program.
Knowledgeable on company policies and procedures and administers them in a fair and consistent manner. Including, but not limited to, plant attendance program.
Plan, schedule and directs the activities of maintenance team in performing the assigned duties. Allow best resources to get to the right place at the right time through escalation plan to maintain equipment at precision levels consistent with company specifications.
Support activities of a technical planner in scope and plan of all repairs to maximize productivity of team members including corrective, PM, PdM and Precision activities.
Assist in the development and implementation of processes, projects, and training efforts that drive engagement, continuous and sustained improvements in plant operations.
Support maintenance teams to define lubrication, predictive, preventative and precision maintenance strategy as needed.
Ensures adherence to maintenance process (means) and take personal responsibility of results including all KPIs and financial performance.
Utilizes visual factory and conditional monitoring concepts to maximize asset utilization and plant performance.
Assist in develop, and implementation of capital projects, plant productivity projects, OEM and contractor visits as needed.
Able to get certified in CPR, First Aid and Forklift Operation.May be requested to cover vacation for maintenance lead.
EDUCATION, SKILLS AND ABILITIES:
Required:
Bachelor's degree in Engineering or Operations Management, or applicable technical knowledge or Trade School required.
A minimum of 2-5 years of proven leadership or supervisory experience in industrial operations or maintenance or utilities operations is preferred
Ability to be flexible and shift priorities in a constantly changing, fast-paced work environment.
Proven ability to effectively lead teams by successfully motivates and coaches others including strong follow through, communication, interpersonal, and teambuilding skills.
Demonstrated ability to be successful in a collaborative team environment and build, maintain positive working relationships with all team peers and customers.
Proven analytical, planning, problem-solving, and project management skills. Statistical process control and problem solving skills is a plus.
Proven conflict resolution skills; be able to think through relatively complex issues and arrive at well-thought conclusions.
Able to impact and effect positive change with a flexible, open-minded, positive approach
1+ year working with and participating in LEAN manufacturing principles and activities. Ability to demonstrate and explain LEAN principles
Experience in the installation, diagnosing and repairing mechanical equipment through troubleshooting required. Electrical troubleshooting is a plus.
Ability to diagnose and repair of all mechanical power transmission equipment, hydraulic and pneumatic systems, process pumps, control valves, sensors, positioners, actuators, manifolds, vacuum systems, air filtration, lubrication devices and basic electrical AC/DC Troubleshooting and related system
Competent in using Microsoft Office & CMMS System (Preferably SAP)
Skilled or Knowledge in welding, sanitary welding, pipe fitting, soldering, rigging application and use of mechanical tools, hand tools, and power tools.
Skilled or Knowledge in machine shop to machine within specific tolerance using various measuring equipment. Vernier, calipers, and depth gauges etc.
480v 3 phase knowledge required. Knowledge and practice of NFPA 70E is preferred.
Experience or knowledge of personal/process control computers, programmable logic controllers (PLC), and Networking devices a plus. Allen Bradley experiences a plus.
Read and decipher mechanical drawings, schematics, and piping diagrams.
Ability to Travel for Training and Continuous improvement activities
Ability to endure on a daily basis, excessive walking, standing, crouching, lifting (excess of 60lbs), twisting, climbing, reaching.
The above statements are intended to describe the general nature of the work and may not include all of the responsibilities or duties required
Please submit your resume by applying directly online, through MyPost
EEO/AAP/Vets/Disabilities
Recently Viewed Jobs
No viewed jobs at this time
Saved Jobs
No saved jobs at this time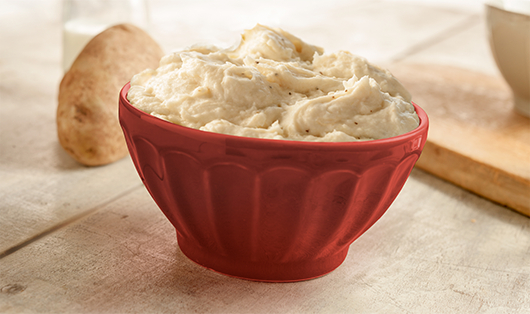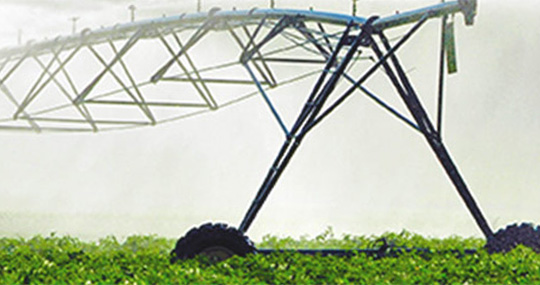 Environmental Sustainability
Bob Evans Farms is constantly improving our sustainability and reducing our environmental impact at our manufacturing facilities, transportation center, and corporate campus. We partner with our suppliers to purchase products that are energy efficient, sustainably manufactured, and environmentally safe.
LEARN MORE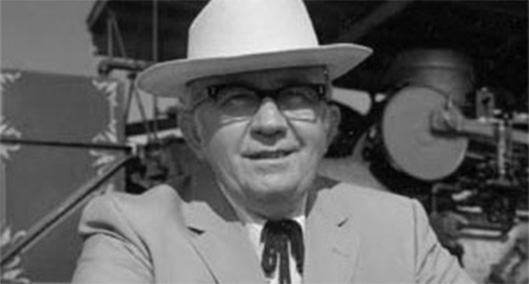 History and Legacy
For more than 60 years, Bob Evans Farms has been delivering farm-fresh goodness — delicious, quick-to-table farm-fresh foods that are sold in grocery stores all over the country.
LEARN MORE