About Attune foods
At Attune Foods, what matters most is what's inside. We're committed to bringing you foods that help you feel good and you can feel good about sharing with your family. That's why we only use wholesome organic and non-GMO ingredients to create our delicious cereals and granola.
Warehouse Lead - Eugene, OR
Operations
Job Details
Description
At Attune Foods, what matters most is what's inside. That includes our caring and dedicated employees. We believe if you use quality ingredients that are consistently crafted by caring and talented team members, what results is high quality organic and Non-GMO granolas, cereals and snacks that are naturally delicious and nutritious. Attune Foods LLC, a subsidiary of 8th Avenue Food and Provisions, is proudly located in the Pacific Northwest in beautiful Eugene, Oregon.

The Warehouse Lead is the on-shift contact for day-to-day operations for their assigned shift and team. The Warehouse Lead coordinates all receiving and material handling activities and movements on their assigned shift including any associated problem solving. The Warehouse Lead is responsible for facilitating communication between the employees they lead and the warehouse supervisor. The Lead works with other leads to develop the best standard operating procedures across all shifts. The Lead is responsible for supporting and maintaining Food Safety and Quality programs as it relates to this position.
The ideal candidate will also have strong interpersonal, communication, teamwork, leadership, time management and organizational skills, will be highly motivated, self-directed and accountable, and will have the ability to work effectively with all levels of staff across the organization.
If you're looking for a career that will allow you to develop and help lead a Warehouse Team into the next phase of its evolution, in an exciting company poised for growth, as an active and participating member of a cohesive and dynamic department, then this may be the opportunity for you! Please apply online at http://attunecareers.com.
We currently have one 2nd Shift position available.
Job duties may include, but are not limited to the following:
Oversees the staging of materials for the various production areas.
Ensures return-to-stock items are stored correctly and in designated locations.
Coordinates the transfer of materials between various offsite locations.
Operates fork lifts, pallet jacks, scissor lifts and shuttle truck.
Completes cycle counts per schedule or directive.
Completes daily e-mail pass downs and ensures continuity between shifts.
Understands best practices from other warehouse locations and challenges warehouse employees to adopt or improve upon them.
Works towards reducing the number of lot codes that are stored by closely following FIFO.
Maintains warehouse cleanliness and cleans spills upon detection.
Follows all GMP and Allergen policies.
Understands the QA hold and release procedure, rework process, and liquidation process.
Actively supports and promotes safety management within the warehouse.
Establishes communication practices that ensure any out of stock, material shortages or inventory discrepancies are communicated to the appropriate departments as soon as possible.
Required Competencies & Knowledge:
Knowledge of:
Inventory control techniques
Ability to read production schedules
Food safety
Knowledge of warehouse operations
General understanding of warehouse layout
Team building
Ability to manage talent and hold team members accountable
Basic email and computer skills
Skill in:
Math, including addition, subtraction, multiplication, and division
Organization and time management
Decision making
Forklift operation
Shuttle Truck Driving
Leading teams effectively
Ability to:
Communicate effectively both verbally and in writing including e-mail and over the radio
Ensure collaborative relationships with production, scheduling, and sanitation
Receive instructions and follow through on deliverables
Multi-task and respond to non-routine requests
Accurately record and transact information
Proficiency in: MS Office Suite, JDE, MS Outlook E-mailWork Environment:
Work is primarily done in a warehouse environment
Frequent production environment exposure which includes noise, dust, moving machinery, fork lifts, and fluctuations in temperature
Physical Requirements:
Must be able to get on and off a forklift multiple times per shift.
Stand, walk, climb stairs on a frequent basis
Must be able to lift 50 pounds on a frequent basis
Must be able to lift over shoulder height frequently
Minimum Qualifications:
2 plus years of warehouse or manufacturing experience
2 years of forklift operation experience
2 years of ERP system experience in a warehousing environment
Experience leading teams highly desired
Proven math skills
Basic computer skills
Valid Oregon Drivers License
Familiarity with JDE or SharePoint is a plus
---
Equal Opportunity Employer/Protected Veterans/Individuals with Disabilities
The contractor will not discharge or in any other manner discriminate against employees or applicants because they have inquired about, discussed, or disclosed their own pay or the pay of another employee or applicant. However, employees who have access to the compensation information of other employees or applicants as a part of their essential job functions cannot disclose the pay of other employees or applicants to individuals who do not otherwise have access to compensation information, unless the disclosure is (a) in response to a formal complaint or charge, (b) in furtherance of an investigation, proceeding, hearing, or action, including an investigation conducted by the employer, or (c) consistent with the contractor's legal duty to furnish information.
Recently Viewed Jobs
No viewed jobs at this time
Saved Jobs
No saved jobs at this time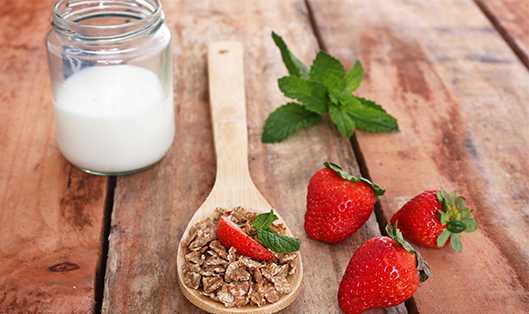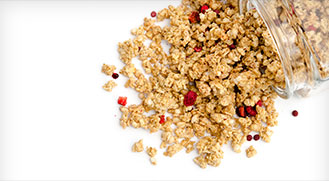 Bulk Benefits
From less packaging to being able to buy the perfect amount, buying in bulk has benefits.
LEARN MORE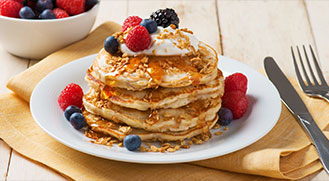 Rolling in Recipes
Granola is more than just breakfast. It might be the best ingredient in your new favorite recipe. Check out the collection – from pancakes to popsicles.
RECIPE COLLECTION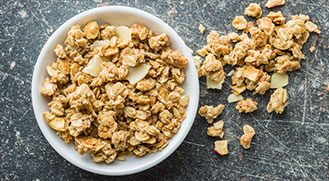 Flavor Facts
Premium ingredients, toasted to perfection … we've got a flavor for every granola lover!
FLAVOR MENU