About Attune foods
At Attune Foods, what matters most is what's inside. We're committed to bringing you foods that help you feel good and you can feel good about sharing with your family. That's why we only use wholesome organic and non-GMO ingredients to create our delicious cereals and granola.
R&D Food Technologist - Eugene, OR
Research & Development
Job Details
Description
At Attune Foods, what matters most is what's inside. That includes our caring and dedicated employees. We believe if you use quality ingredients that are consistently crafted by caring and talented team members, what results is high quality organic and Non-GMO granolas, cereals and snacks that are naturally delicious and nutritious. Attune Foods LLC, a subsidiary of Post Holdings, Inc., is proudly located in the Pacific Northwest in beautiful Eugene, Oregon.

The Food Technologist is responsible for leading R&D innovation and commercialization with an emphasis on supporting the development of granola and innovative products beyond the current product portfolio. The successful candidate will develop product formulas, processing procedures, and raw material and finished good specifications for new innovative products that extend the companies reach beyond current offerings and establish points of difference with customers and consumers. The Food Tech will also create lab prototypes, raw material, finished good and processing specifications and production formulas.
The ideal candidate will also have strong interpersonal, communication, teamwork, time management and organizational skills, will be highly motivated, self-directed and accountable, and will have the ability to work effectively with all levels of staff across the organization.
If you're looking for a career in an exciting company poised for growth, as an active and participating member of a cohesive and dynamic team, then this may be the opportunity for you! Please apply online at http://attunecareers.com.
Duties And Responsibilities:
Work with business leaders to identify emerging trends and areas of opportunity for break through innovation. Facilitate and foster the ideation of possible new products with an emphasis on establishing points of difference versus competitors, high nutrition/health/wellness, food safety/quality, creativity, and passion for food.
Plan, execute, and manage the development of prototype products in lab from product development concepts including but not limited to sourcing of new raw materials, packaging materials and research into new product/process/packaging technologies. Maintain stringent technical and experimental documentation.
Formulate, recommend and execute research programs for improvement and cost reduction of existing products, the development of new products, processes and raw materials, and development of new business applications for existing core technologies. Consult with customers, sales and marketing, and operations on new product requirements and provide updates via work progress reports.
Design and implement production test plans and approve new products and processes. Coordinate production tests with Operations and QA.
Ensure all products meet internal and external guidelines for nutrition, regulatory affairs, and food labeling.
Conduct research as required to extend shelf life of new or existing products or test new materials.
Organize and facilitate needed sensory evaluations of raw materials and finished goods. Utilize results to improve product formulation.
Provide oral and written progress updates to stakeholders and business leaders. Must be able to clearly articulate technical product information in a format that is understandable to non-technical audiences.
Responsible for supporting and maintaining Food Safety and Quality programs.
Other duties, as assigned
Education And Experience Required:
BS Food Technology, Biochemistry/Microbiology or related scientific field
1+ years leadership or supervisory experience
3+ years R&D work experience
Previous experience with Microsoft Office (Word, Excel, PowerPoint)
An equivalent combination of education and experience could be qualifying.
Preferred Education, Experience, And Skills:
Previous production, product development and cooking experience beneficial.
Previous experience working in an analytical laboratory.
Knowledge of consumer trends in ingredients and nutrition
Knowledge of food safety, HACCP, and quality regulations and programs
Working knowledge of the Code of Federal Regulations
Product development skills
Strong project management skills
Ability to work effectively with cross-functional teams
Ability to document investigations, testing and lab procedures accurately
Ability to create, conduct rapid prototyping, development and commercialization of ideas
Ability to follow written and scientific procedures and trouble shoot production problems within the context of written guidelines or directives.
Analytical and problem-solving skills
Effective written and verbal communication skills
Strong time management, planning and organizational skills
High level of accuracy and attention to detail
Physical Requirements: Qualified candidates must be able to perform the following physical job requirements, with or without reasonable accommodation:
Sitting at a work station for extended periods of time
Stand, walk, climb stairs on a frequent basis
Moderate lifting of up to 25 pounds and occasional lifting above 25 pounds.
Use lab equipment - scales, moisture, and others as needed
Safely work in a variety of environments including office, laboratory, and/or manufacturing plant settings where occupational noise and other hazards may exist.
---
Equal Opportunity Employer/Protected Veterans/Individuals with Disabilities
The contractor will not discharge or in any other manner discriminate against employees or applicants because they have inquired about, discussed, or disclosed their own pay or the pay of another employee or applicant. However, employees who have access to the compensation information of other employees or applicants as a part of their essential job functions cannot disclose the pay of other employees or applicants to individuals who do not otherwise have access to compensation information, unless the disclosure is (a) in response to a formal complaint or charge, (b) in furtherance of an investigation, proceeding, hearing, or action, including an investigation conducted by the employer, or (c) consistent with the contractor's legal duty to furnish information.
Recently Viewed Jobs
No viewed jobs at this time
Saved Jobs
No saved jobs at this time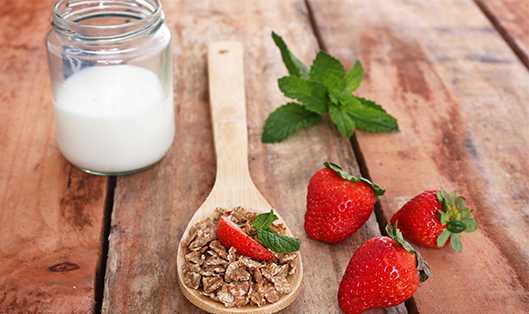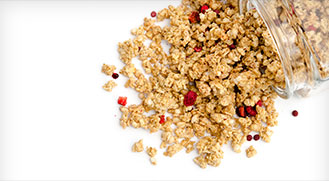 Bulk Benefits
From less packaging to being able to buy the perfect amount, buying in bulk has benefits.
LEARN MORE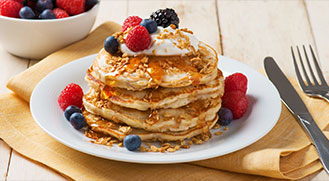 Rolling in Recipes
Granola is more than just breakfast. It might be the best ingredient in your new favorite recipe. Check out the collection – from pancakes to popsicles.
RECIPE COLLECTION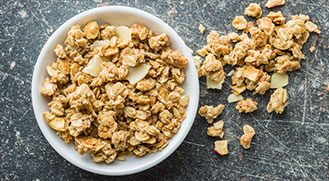 Flavor Facts
Premium ingredients, toasted to perfection … we've got a flavor for every granola lover!
FLAVOR MENU