About Attune foods
At Attune Foods, what matters most is what's inside. We're committed to bringing you foods that help you feel good and you can feel good about sharing with your family. That's why we only use wholesome organic and non-GMO ingredients to create our delicious cereals and granola.
Oven Operator - Eugene, OR
Operations
Job Details
Description
At Attune Foods, what matters most is what's inside. That includes our caring and dedicated employees. We believe if you use quality ingredients that are consistently crafted by caring and talented team members, what results is high quality organic and Non-GMO granolas, cereals and snacks that are naturally delicious and nutritious. Attune Foods LLC, a subsidiary of 8th Avenue Foods and Provisions, is proudly located in the Pacific Northwest in beautiful Eugene, Oregon.
The Oven Operator is responsible for safely operating assigned equipment for daily shift production, meeting all throughput and waste reduction goals. The successful candidate will continually keep their work area clean, insuring product food safety and preventing product comingling. The Oven Operator will also work as part of a team proactively providing assistance to other members, adhere to company policies, procedures, cGMPs, and Rules of Safety. Other tasks include tote filling, flaking rolls, mixing – blending, thermoglide and coldformer duties.
The ideal candidate will also have strong interpersonal, communication, teamwork, time management and organizational skills, will be highly motivated, self-directed and accountable, and will have the ability to work effectively with all levels of staff across the organization.
If you're looking for a career in an exciting company poised for growth, as an active and participating member of a cohesive and dynamic team, then this may be the opportunity for you!
Please apply online at http://attunecareers.com.
Job duties may include, but are not limited to the following:
Work with various selected processing department functions including tote filling, flaking rolls, mixing
Continually inspect raw materials and finished products to ensure that the product stream stays clean: error free, within specification, food safe and of high quality.
Operate equipment to meet or exceed standard scrap and production rates.
Set-up machines and change set-ups as required by the production schedule.
Communicate ANY hazards on or off the line to the lead immediately
Observe operation to detect malfunctions of the machine, report problems to lead.
Ensure that reporting and tracking is complete, accurate and timely.
Keep work area clean
Operate a Fork Lift, motorized pallet jacks, and manual pallet jacks
Other duties as assigned by Lead Operators and Supervisor
Responsible for supporting and maintaining Food Safety and Quality programs as it relates to this position.
Knowledge of:
Company products and production processes
Company Health & Safety policies and procedures and GMP's
Skill in:
Decision making
Following directions
Operating fast moving mechanical equipment
Basic math
Ability to:
Communicate effectively both verbally and in writing
Work effectively with all levels of the organization
Lead 'best in class' behaviors with focus on safety, quality, and policy focus
Understand and retain instructions and knowledge
Be careful about detail and thorough in completing work tasks in their assigned order.
Learn and use computers and software
Maintain a quality-oriented attitude in the workplace
Work effectively with coworkers in a constructive and positive manner
Respect coworkers in actions, words and deeds.
Work Environment:
Exposure to dust, noise, heat and moving machinery.
Will work in areas with fluctuating temperature extremes as well as areas that could be wet.
Required uniform includes hairnet and/or beard guard, and company issued uniform
Physical Requirements:
Drive or operate forklifts and pallet jacks
Standing at a work station for extended periods of time
Must be able to lift 50 pounds on a frequent basis
Stand, walk, climb stairs on a frequent basis
Crouch, reach in areas with little clearance
Minimum Qualifications:
1 + year experience in a production environment
Experience with forklifts and pallet jacks
Computer Skills in Excel and JDE, helpful
Basic math skills
Must be able to attend work on a regular and reliable basis; show up on time and work overtime and weekends when requested
Behaviors
Preferred
Team Player:Works well as a member of a group
Detail Oriented:Capable of carrying out a given task with all details necessary to get the task done well
Dedicated:Devoted to a task or purpose with loyalty or integrity
Motivations
Preferred
Job Security:Inspired to perform well by the knowledge that your job is safe
Flexibility:Inspired to perform well when granted the ability to set your own schedule and goals
Growth Opportunities:Inspired to perform well by the chance to take on more responsibility
---
Equal Opportunity Employer/Protected Veterans/Individuals with Disabilities
The contractor will not discharge or in any other manner discriminate against employees or applicants because they have inquired about, discussed, or disclosed their own pay or the pay of another employee or applicant. However, employees who have access to the compensation information of other employees or applicants as a part of their essential job functions cannot disclose the pay of other employees or applicants to individuals who do not otherwise have access to compensation information, unless the disclosure is (a) in response to a formal complaint or charge, (b) in furtherance of an investigation, proceeding, hearing, or action, including an investigation conducted by the employer, or (c) consistent with the contractor's legal duty to furnish information.
Recently Viewed Jobs
No viewed jobs at this time
Saved Jobs
No saved jobs at this time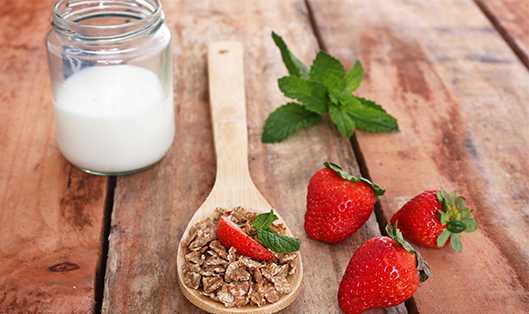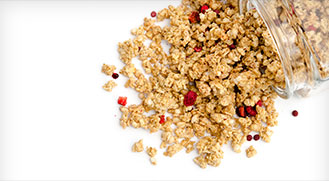 Bulk Benefits
From less packaging to being able to buy the perfect amount, buying in bulk has benefits.
LEARN MORE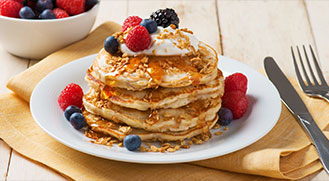 Rolling in Recipes
Granola is more than just breakfast. It might be the best ingredient in your new favorite recipe. Check out the collection – from pancakes to popsicles.
RECIPE COLLECTION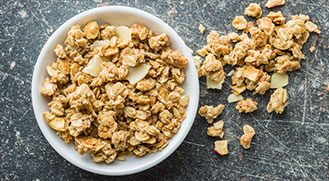 Flavor Facts
Premium ingredients, toasted to perfection … we've got a flavor for every granola lover!
FLAVOR MENU