About Attune foods
At Attune Foods, what matters most is what's inside. We're committed to bringing you foods that help you feel good and you can feel good about sharing with your family. That's why we only use wholesome organic and non-GMO ingredients to create our delicious cereals and granola.
Environmental Health & Safety Manager
Human Resources
At Attune Foods, what matters most is what's inside. That includes our caring and dedicated employees. We believe if you use quality ingredients that are consistently crafted by caring and talented team members, what results is high quality organic and Non-GMO granolas, cereals and snacks that are naturally delicious and nutritious. Attune Foods LLC, a subsidiary of Post Holdings, Inc., is proudly located in the Pacific Northwest in beautiful Eugene, Oregon.
The Environmental Health & Safety (EHS) Manager is responsible for supporting the implementation of risk reduction, injury prevention, security protocols, and safety and environmental compliance initiatives for all Attune Foods locations. This position is responsible for the planned execution of regulatory compliance efforts and emphasizes and promotes a safety culture in an environment that's continuously improving. Position duties are in the following functional areas; safety and environmental regulatory compliance, safety training and education, safety inspections, incident analysis, environmental reporting, emergency preparedness, worker's compensation / claims management, and management of the established Safety and Risk Management Process (SRMP).
The ideal candidate will be an active, on-the-floor, resource concerning employee health and safety, and will also have strong interpersonal, communication, teamwork, time management and organizational skills, will be highly motivated, self-directed and accountable, and will have the ability to work effectively with all levels of staff across the organization.
If you're looking for a career in an exciting company poised for growth, as an active and participating member of a cohesive and dynamic team, then this may be the opportunity for you! Please apply online at http://attunecareers.com.
We're also offering a $1,000 signing bonus over the course of the first year of employment! Apply to learn more!
Job duties may include, but are not limited to the following:
Practice safe working techniques and re-enforce EHS policies, procedures, and guidelines as set out by Oregon OSHA, Attune Foods, Post Holdings, and other regulatory agencies.
Manage environmental compliance and communicate closely with regulatory agency representatives. Submit all permit applications.
Maintain and update SOP's as needed for all safe work practices and equipment. Utilize SOPs in staff training.
Be an active, on-the-floor, resource concerning employee health and safety. Leverage existing "safety scan" and audit processes to proactively identify unsafe conditions and behaviors. Develop and deploy training for facility leaders and employees to improve risk and hazard identification.
Provide guidance and direction in EHS programs to employee, supervisor, and managerial levels to ensure common competencies and effectiveness.
Regularly communicate with employees at all levels of the organization. Conduct safety meetings, talks and coaching related to Health and Safety. Attend shift meetings as necessary.
Conduct employee trainings related to OSHA regulations, environmental topics, and Attune Foods rules for health and safety awareness. Present safety training at New Employee Orientation.
Document, record and report out on all health, safety and environmental issues at Attune Foods.
Serve as SME on incident investigations, and provide guidance to leaders. Develop and maintain incident investigation procedures and training and deploy training to all leadership positions. Serve as lead incident investigator into significant safety incidents.
Track and report incidents through the appropriate system. Report incidents to OSHA as required. Maintain OSHA 300 Log for all locations of Attune Foods. Perform incident analysis, track trends, and partner with operational leaders to develop and deploy solutions to significantly reduce incidents.
Act as Champion for company Safety Committee activities.
Coordinate Post Holdings' SRMP program on behalf of Attune Foods. Work with Element Team leads to ensure goals are being met. Responsible for participating in and conducting the annual SRMP Health and Safety Audit.
Ensure that contractor personnel working on the property are in compliance with Attune Foods policies and safety requirements.
Order necessary safety supplies through outside vendors as needed.
Review near misses, accidents and incidents that occur, investigate, and report. Administer corrective actions accordingly, with the support of line supervision and HR. Collaborate with HR to complete the initial 801 form.
Responsible for the identification of possible losses; evaluating the risks; developing and implementing a plan to correct or prevent a loss.
Collaborate with HR to maintain employee Health and Safety files.
Act as Food Defense and Facility Security team member.
Responsible for supporting and maintaining Food Safety and Quality programs.
Other duties as assigned.
Required Competencies & Knowledge:
Knowledge of:
Health, safety and environmental regulations
Attune Foods policies and production processes
Post Holdings' SRMP program
Skill in:
Excellent organizational skills.
Excellent analytical skills that requires gathering information, analyzing problems and developing solutions
Organization, prioritization and time management fundamental to health & safety issues
Effective presentation and public speaking ability
Excellent communication skills across all levels of the organization
Excellent interpersonal skills with the capacity to demonstrate composure, display compassion, and the knack for resolving conflict at the shop floor.
Utilizing internal and external resources
Effective writing skills pertaining to proposals, reports and recordkeeping
Coaching pro-active safety practices
Collaboration with diverse individuals and work groups
Directing change in support of the safest possible work environment
Ability to:
Effectively prioritize and balance several ongoing issues at once.
Ensure collaborative relationships with staff at all levels of the organization as well as outside vendors and regulatory agency representatives
Issue and receive instructions using company guidelines
Manage stressful situations, resolve conflict and effectively work with people
Action oriented with the capacity to drive for results and follow through on deliverables
Respond as needed to situations 24/7
Travel up to 10%.
Proficiency in:
Strong experience in MS Office Suite, particularly Excel
Worker's Compensation Claims Management
OSHA Regulations
Environmental Regulations
Alchemy or other Training Software
Database programs
Work Environment:
Work is regularly done in climate controlled office setting
Daily production environment exposure which includes noise, dust, moving machinery, fork lifts, and fluctuations in temperature
Regular outdoor work may be required under any possible weather condition
Physical Requirements:
Sitting at a work station for extended periods of time
Stand, walk, climb stairs on a frequent basis
Must be able to lift up to 50 pounds on an infrequent basis.
Minimum Qualifications:
Bachelors degree in Health, Safety, Risk Management, Loss Control or related EHS field OR Certified Safety Professional (CSP) Certification in lieu of a degree.
3-5 years in environmental health, safety management or a related field
Demonstrated knowledge of OSHA regulatory compliance requirements
Background in worker's compensation claims management preferred.
An equivalent combination of education and experience may be qualifying.
Behaviors
Preferred
Functional Expert:Considered a thought leader on a subject
Leader:Inspires teammates to follow them
Detail Oriented:Capable of carrying out a given task with all details necessary to get the task done well
Dedicated:Devoted to a task or purpose with loyalty or integrity
Motivations
Preferred
Ability to Make an Impact:Inspired to perform well by the ability to contribute to the success of a project or the organization
---
Equal Opportunity Employer/Protected Veterans/Individuals with Disabilities
The contractor will not discharge or in any other manner discriminate against employees or applicants because they have inquired about, discussed, or disclosed their own pay or the pay of another employee or applicant. However, employees who have access to the compensation information of other employees or applicants as a part of their essential job functions cannot disclose the pay of other employees or applicants to individuals who do not otherwise have access to compensation information, unless the disclosure is (a) in response to a formal complaint or charge, (b) in furtherance of an investigation, proceeding, hearing, or action, including an investigation conducted by the employer, or (c) consistent with the contractor's legal duty to furnish information.
Recently Viewed Jobs
No viewed jobs at this time
Saved Jobs
No saved jobs at this time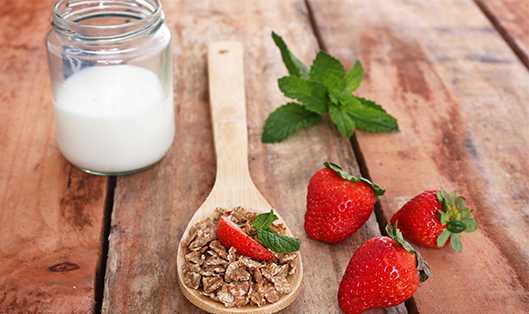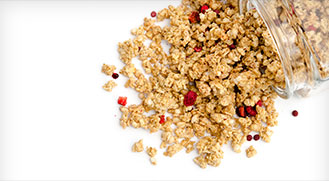 Bulk Benefits
From less packaging to being able to buy the perfect amount, buying in bulk has benefits.
LEARN MORE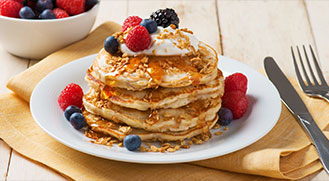 Rolling in Recipes
Granola is more than just breakfast. It might be the best ingredient in your new favorite recipe. Check out the collection – from pancakes to popsicles.
RECIPE COLLECTION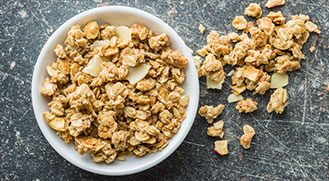 Flavor Facts
Premium ingredients, toasted to perfection … we've got a flavor for every granola lover!
FLAVOR MENU